ROOMS FOR RENT IN LIMA
Roons for rent in Lima – Perú. we help you find a home in student apartments , student residence , etc. the best experience in Perú.
THE BEST HOUSING IN LIMA
We offer you a list of international homes in Lima, so you can have a good time for your trip in Perú.
Safe
We have checked each house.
Social
Enjoy your new friends
Comfortable
Make yourself at home
International house in Miraflores
A beautiful house with terrace, 2 kitchen and 5 rooms. It is located in a safe place in miraflores. Very close to markets, parks and tourist areas.
International house in Barranco
A beautiful surf house with terrace, big kitchen and 5 rooms. It is located in a safe place in Barranco close to the beach. very close to the contemporary museum, utep university and miraflores.
Beautiful apartment in Miraflores
A beautiful apartment next to the kennedy park , close to bars, clubs and super markets , Has 3 rooms  and 2 bathrooms . It is located near the University of Lima, Universidad del Pacifico. 45 minutes from the PUCP Y USIL .
Beautiful apartment in Barranco
It is located in one of the most tourist areas of Lima, near the central park and cultural sites. It is located in Barranco near museums, 15 minutes walk to the beach and many  fairs.
The house have to floors, each one are independent, but in first one are 7 rooms and a nice garden. The second floor is a apartment a little more quiet and private and are just 5 rooms. All rooms are very privates, each one has a very comfortable bed and full set of sheets, night table, a desk, an armchair and complete clossets. We include basic services, Internet in all house, Netflix in the TV on living rooms, cleaning of common areas and complete Loundry inside of the house.
Beautiful home in Jesus Maria
Beautiful international house in Jesus Maria, with 6 rooms and located in a safe place, near universities like upc, pucp, up. We have in common an entrance garden where we park bicycles, a dining room for eight people, a room with three armchairs and a sideboard with audio equipment, a covered backyard with table and chairs, for breakfast or work, a large equipped kitchen, refrigerator and pantry space, 4 1/2 bathrooms, laundry and clothesline area.
Beautiful International house in Barranco
Beautiful house, very well located in ravine. very close between ravine and miraflores. It has 3 floors, with terrace, 2 kitchens and very well equipped. You live with people from various countries and a good community is maintained. It has private bathroom rooms.
Recommend us
We help you get a safe place to live in Lima.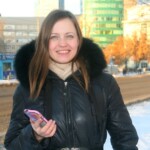 Mally Trerotola
I liked living outside my country and especially living with people from other countries.
Karl Schneberger
Peru is my favorite country, I need to return to travel more, thanks for helping me.
Dany Kang
They helped me find a place to live in my exchange of studies in Lima, thanks.
Kath Hummer
It was my best 5 months in Lima thanks to the people I met.
Dominik Philipp
I studied at the USIL and with them I found a safe place.
Mar Kung
I arrived in Lima for an internship and found with them a perfect place to live 🙂 .