The safest and dangerous areas of Lima
Lima is the largest city in Perú, it has a population of 9 million persons and 43 districts.
If you are new to the city and look like a careless tourist, you might draw the attention of burglars or pickpockets. This happens more frequently in some districts, so you should mind where you are going to live or hangout .
I will divide Lima in three parts: the safest districts, the mixed areas and the dangerous or unsafe neighborhoods, this classification is according to my experience as a local .
Lima most safest districts
The safest areas of Lima are always where most hotels, hostels and tourist sites are located. The local authorities have implemented security systems for protecting tourists and their residents.
Miraflores
It is a residential upper class neighborhood located near the Pacific coast. It's visited by tourists from all over the world because of its location near the coast. Although Miraflores has the highest prices in the area, all the advantages of living in this district are worth it.
San Isidro
This district is the financial hearth of Perú, located in a very safe, clean and tidy that borders Miraflores, Lince, La Victoria, Jesús María, San Borja, Surquillo. It's not a touristic place but as Miraflores it has many high end stores and fancy venues
San Borja
San Borja is considered a residential district and also crosses important avenues such as Javier Prado, Aviation, Civil Guard and the Panamericana Sur. Apart from its large green areas and its parks .
La Molina
It is a residential and very safe area, the only problem is the distance from central areas or other districts. Living here can be complicated by traffic if you work or study in another district.
Lima mixed districts
I would classify as "mixed districts" of Lima some. districts since they have safe and fun parts to live in but also have specific areas you should avoid.
Barranco
This district is located next to Miraflores and is known for being the hipster and bohemian part of Lima. The landscape has a mix of historical buildings, art galleries , traditional restaurants , bars, clubs , coffee shops and beautiful Ocean views. While some areas are well preserved others look a just a bit old. Most of the neighborhood is safe but there are some streets you should avoid at very late hours.
Other mixed districts are:
Surco
Magdalena
Pueblo Libre
Jesús María
San Miguel
Surquillo
Chorrillos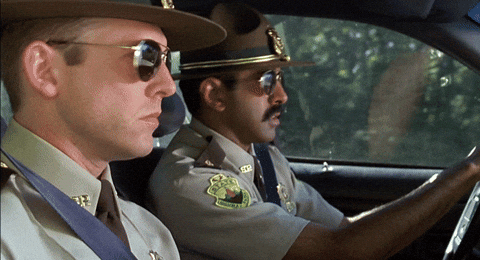 Dangerous unsafe districts of Lima
The districts that I have not named, in my opinion, are not recommended for living as expat, with the exception that you live with people you already know that help you stay safe. Above all, You must be very careful in districts that have a high crime rate in Lima Some of those are: La Victoria, El Agustino, Rímac, Breña and Villa El Salvador. Likewise, Independencia, Comas, San Juan de Lurigancho, Ancón, Villa María del Triunfo, San Juan de Miraflores, Ate, Lince, Los Olivos, among others. In the case of Callao, Bellavista, La Perla, Carmen de la Legua Reynoso and Ventanilla there are safe close condominiums.
In conclusion, like in any other huge metropolis in the world you should take some precautions. Even if you are in the upper class districts, just be careful with your belongings, don't leave them out of sight. There's no need of being paranoid, just fallow some local tips and you will have a great time here.
If you need help finding a place to live in Lima you can contact us.
Contact us by clicking on the link  — > https://www.facebook.com/roommateslimaperu/inbox